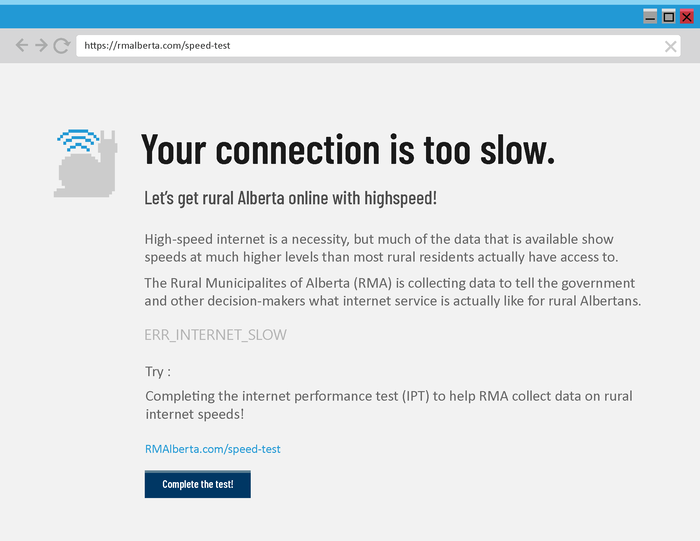 High-speed rural internet is critical for economic development, engaging in the digital economy and working/learning from home. Lamont County is working with the Rural Municipalities of Alberta (RMA) to gauge internet speeds across rural and remote areas in the province.
The Government of Alberta and Government of Canada have committed $150 million each to improving underserved connectivity in rural Alberta, and we'd like to see how Lamont County receives internet (speeds) and identify any gaps in service for rural internet: https://rmalberta.com/speed-test. 
Please complete a speed test so we can help contribute to the RMA and Canadian Internet Registration Authority (CIRA) study.
Access to high-speed internet is important in many areas:
o Education access (learning from home).
o Information access (current events and activities).
o Economic Development and engaging the digital economy (working from home/the region).
Results help demonstrate the need for and the impact of improved broadband infrastructure in Lamont County.