To assist those who may be less comfortable with websites and design, we've created the following tips to help you navigate. As we are a municipal website, there is a lot of information and we aim to keep things as simple to navigate.  
Most information is accessed, (typically) in three clicks or less. Pages are best viewed on a desktop computer, but are also optimized for smaller devices such as tablets and cellphones (and content may appear differently for navigation on those devices or wider screens).
Organized as:
- Quick Links
(yellow menu)
- Key Areas
(white menu)
- Welcome and Search
(middle section)
- Social Media links 
(Facebook, Twitter, etc.)
- Latest News Releases and Updates
(click "All News" to view and search past news posts)
- Latest Events
(calendar)
- Additional links and contact
(other)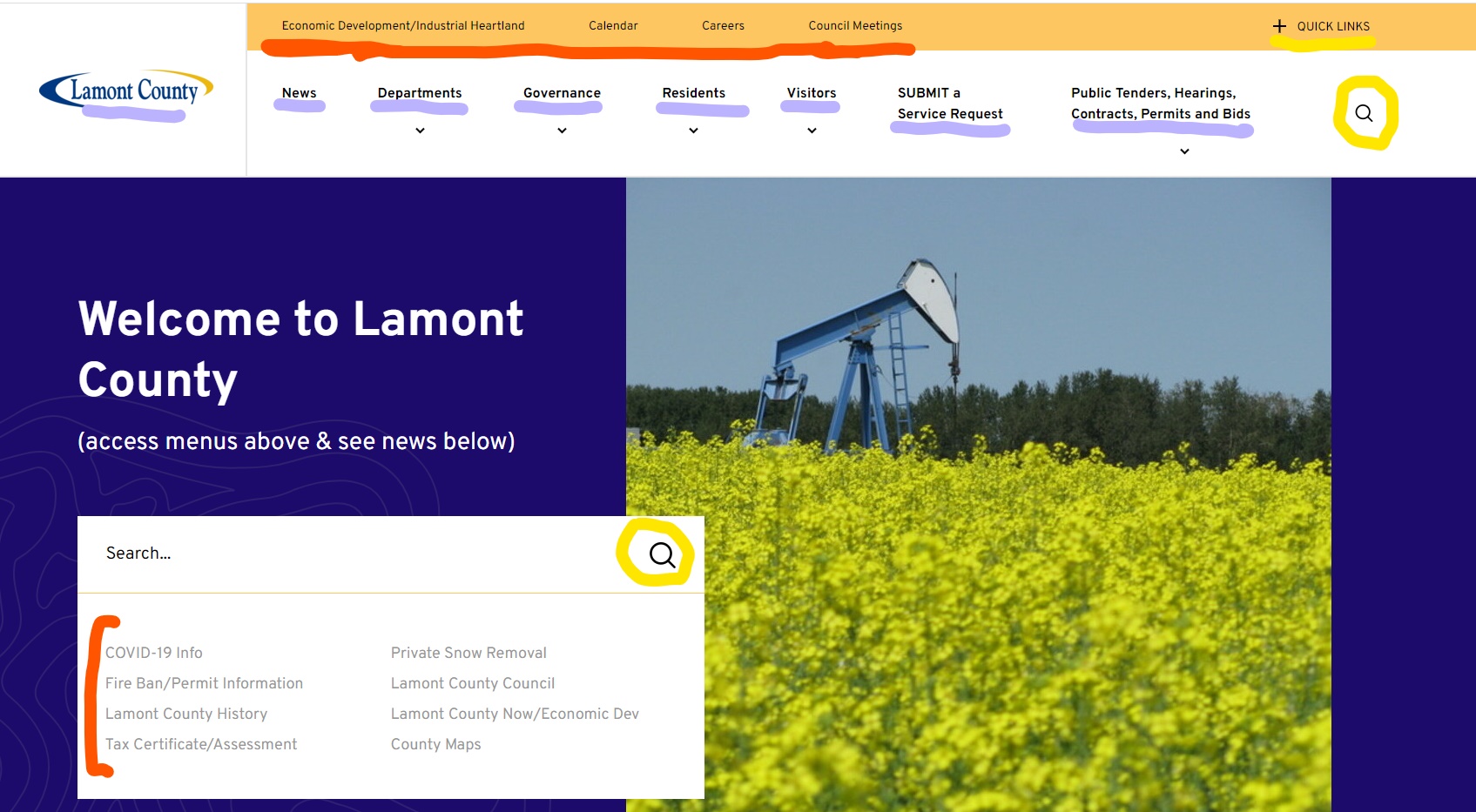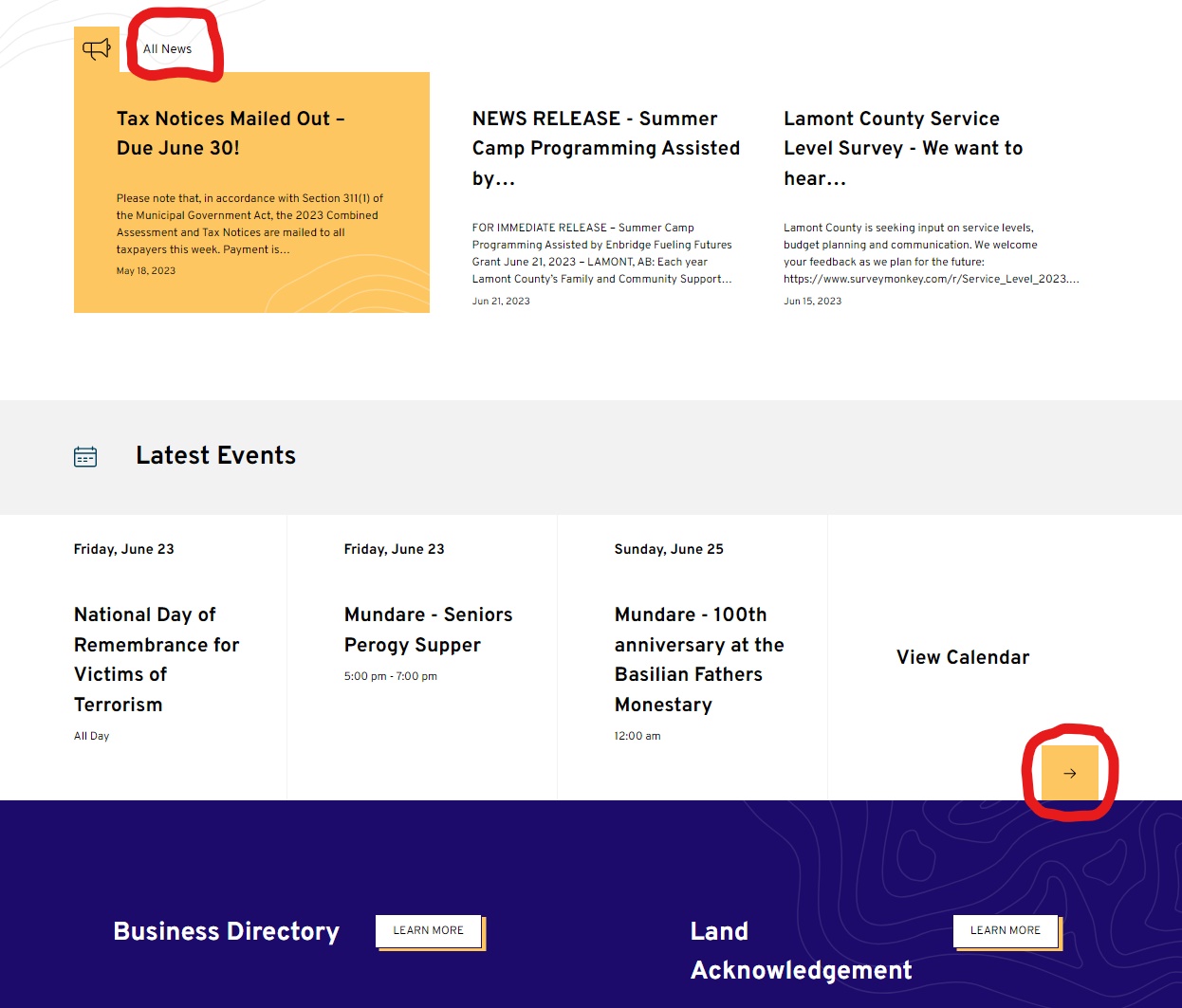 As the website is optimized for phones and tablets, it may view differently for different phone types and user settings. 

(You may not see all the menus because it is optimized for fast loading, so click the "☰".)
Additional tips for navigation include: 
☰ Expandable Menu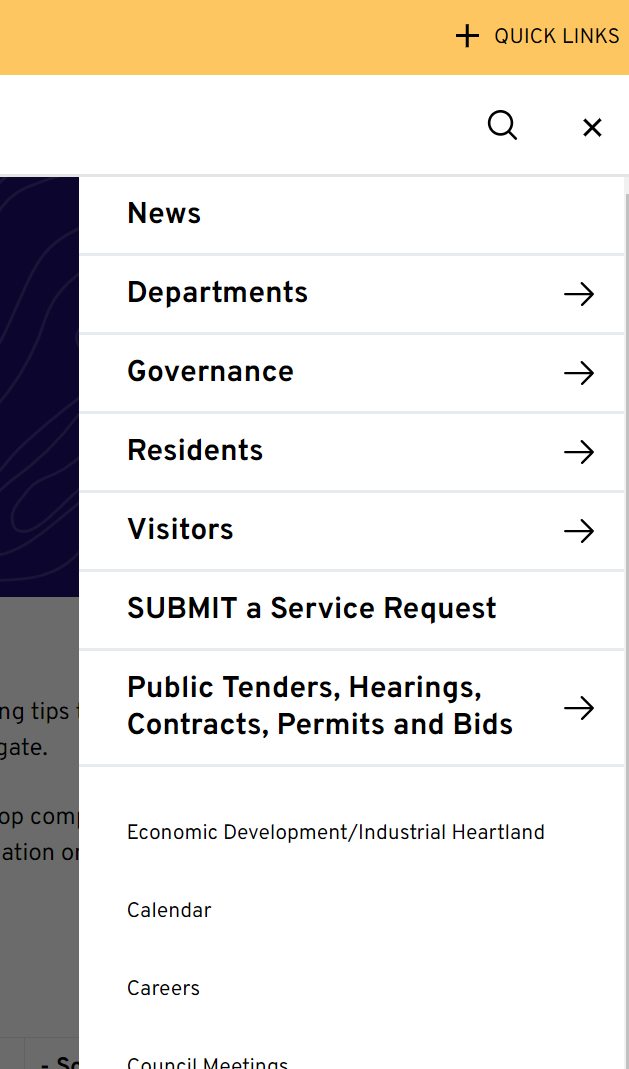 + Quick Links

Use the search function (this is either of the two magnifying glass links).
The website follows three quick searches/frequently accessed items:

QUICK LINKS (to important information);
The wheat-coloured menu (Ec. Dev, Event Calendar, Careers and Council Meetings); and
Top search terms (e.g., County Maps, Fire Ban/Permits, Lamont County Council. Lamont County Now, Tax Certificates/Assessment, History and Snow Removal.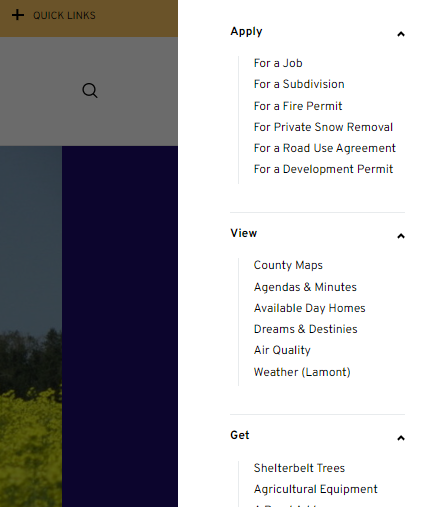 The website is separated into EIGHT key areas/sections:

When visiting specific pages, there is a quick menu on the left to each of the section's pages. On the top of each section is also a wheat-coloured quick links for each page within that department or area: 

Below that is a list of sections within the page;
Click the

underlined links

to be taken to each specific section; and
There are expandable menus for each section of content within a page so you can click the "+" to see more specific content instead of scrolling a whole page.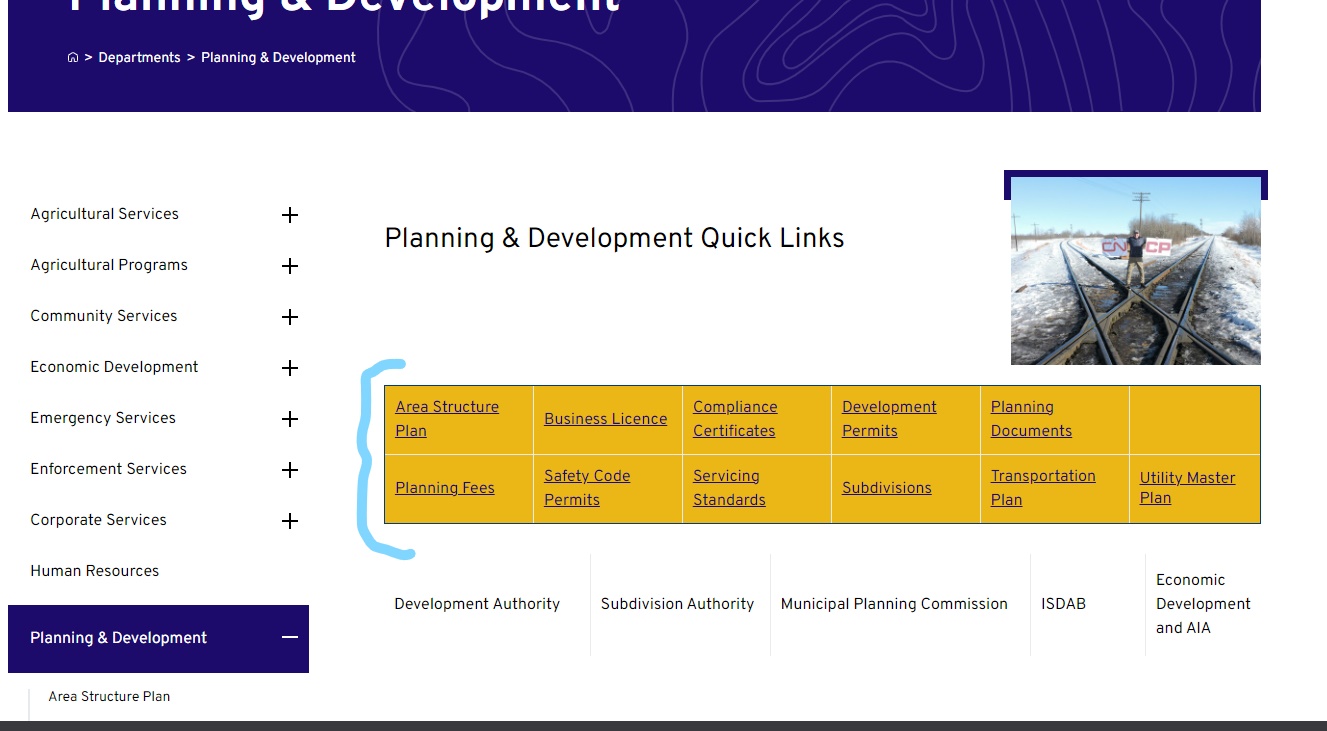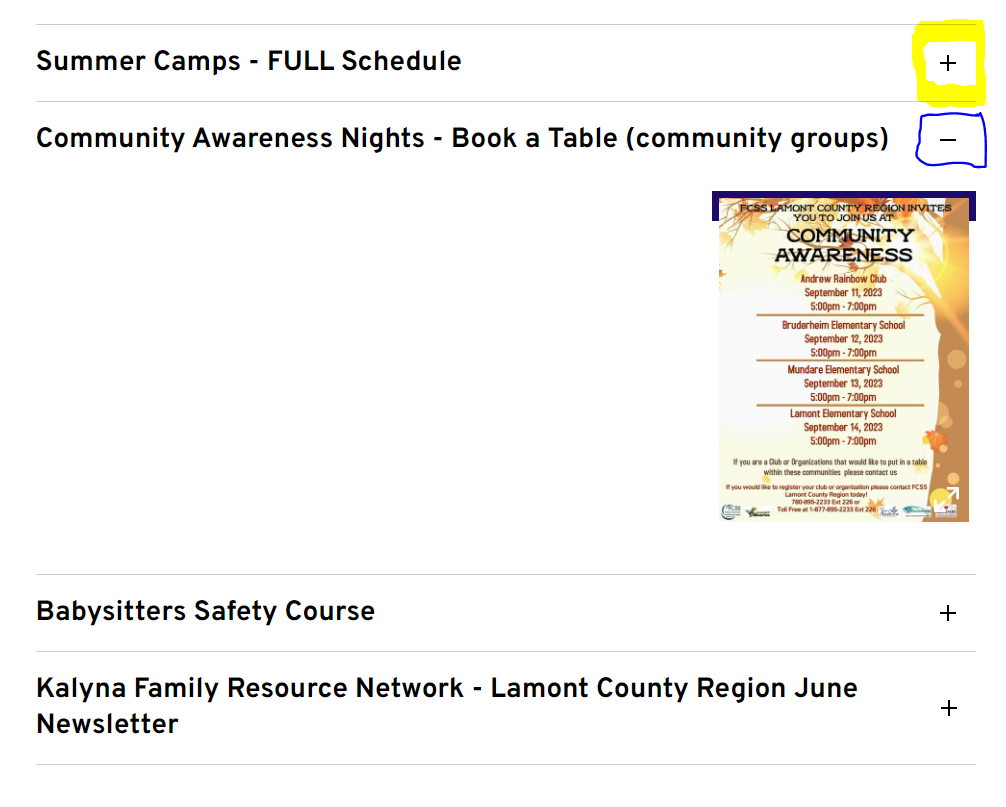 IMPORTANT: Your computer/phone/tablet's cache may pull older versions of documents due to browser and system designs (individual security settings). Always do a force reload (Ctrl and F5) to refresh, or clear your cache in system/browser settings for recent updates.
Additional information can also be found on our Civic website portal (for Council agendas and minutes, Bylaws, policies and procedures and other important documents). To request documents not found on that portal, contact Legislative Services (legislativeservices@lamontcounty,ca).

If you cannot find information, please send us an email (info@lamontcounty.ca) or give us a call (780-895-2233). We aim to be transparent and follow all legislative practices and policies. 
Note: we use a content management system to manage website information, and as such, there are a few limitations for layout and design to follow the theme. The content, layout and design are assessed a minimum of annually for updates and enhancements. The intention is to provide information in a simple format for all users, while managing complex departments and information. Feedback can be provided to communications@lamontcounty.ca.