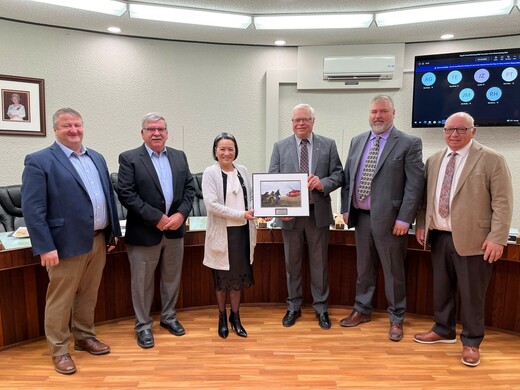 Governance Quick Links
Lamont County is governed by an elected Council, with councillors representing the five different divisions of the county. Senior Administrative staff coordinates with County Council and directs the management of County departments and programs. They include: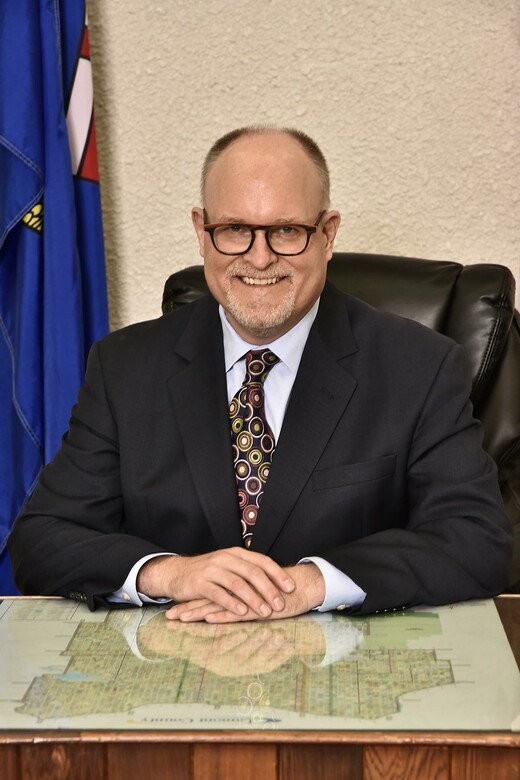 Chief Administrative Officer, Peter Tarnawsky
Peter Tarnawsky was appointed Lamont County's Chief Administrative Officer effective January 1, 2022 (interim: September 20, 2021).
A seasoned rural municipal administrator, Mr. Tarnawsky has 18 years of varied experience in the municipal sector, eight in the role of Chief Administrative Officer. An effective initiator and leader of change and collaborator Peter's experience and knowledge of municipal legislation and operations will provide strong leadership in Lamont County that will foster resident satisfaction, growth, and prosperity.
CONTACT INFORMATION:
Email: peter.t@lamontcounty.ca
Phone: 780-895-2233 ext. 220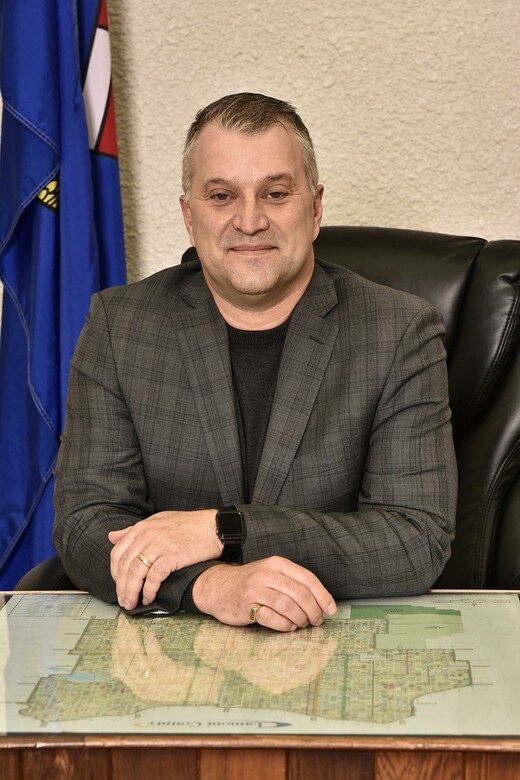 Chief Financial Officer, Rodney Boyko
Rodney is responsible for County finances and the Financial & Corporate Services Department.
CONTACT INFORMATION:
Email: rodney.b@lamontcounty.ca
Phone: 780-895-2233 ext. 215
Director of Planning & Community Services, Alan Grayston
Alan has over 25 years of experience in management, legislation, and planning and development. He has extensive municipal experience and works to enhance the County's brand across the province with governments, industries and stakeholders. During his career, he has been employed with municipal governments, provincial government/agencies and with private industry.

Prior to taking on the role of Director, Alan worked for the provincial government in a management role, responsible for land development legislation and regional/ inter-municipal planning. Alan holds a Bachelor of Arts in Urban and Regional Studies from the University of Alberta.

Alan is responsible for managing the direction of:

CONTACT INFORMATION:
Email: alan.g@lamontcounty.ca
Phone: 780-895-2233 ext. 213
Director of Public Works, Andrew Phillips
Andrew joined Lamont County as Director of Public Works in August 2021. Andrew is responsible for the operation of the Public Works department, which includes road and infrastructure maintenance.
Contact Information:
Email: andrew.p@lamontcounty.ca
Phone: 780-895-2547 ext. 262