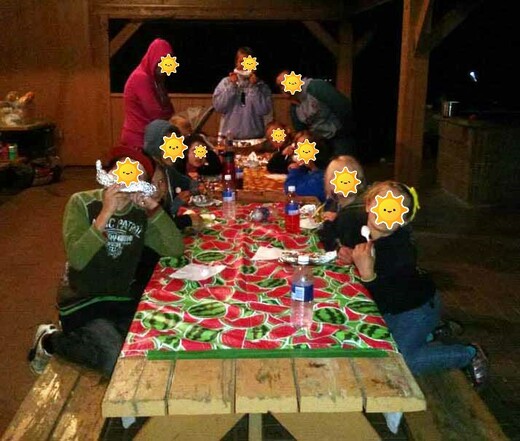 Community Services Quick Links

Community Services
FCSS
Grocery/Prescription Delivery for Seniors
FCSS will be providing a grocery/prescription delivery service to our seniors within Lamont County. FCSS will come to you and help you order your groceries online, we will then go and pick them up and deliver them to your door.  FCSS will also help make arrangements with your local pharmacy for us to pick up prescriptions and deliver to your door.

For more information call 780-895-2233 ext. 226.
Family Day Home Program
Alberta Approved Family Day Homes are currently exempt from provincial closures; however, childcare providers can close their doors if they choose.

There are currently 4 temporary and 3 permanent full-time/part-time spaces available in Bruderheim.
Meals in Motion for Seniors
Are you a senior struggling to come up with a meal or just plain tired of cooking? FCSS along with Elk Island Catering, and through generous donations from Enbridge, Cenovus, Tamarack Valley Energy Ltd, and Servus Credit Union, have a temporary program to help support you.

Meals in Motion for Seniors will provide nutritious, pre-frozen meals for only $5.00. View the March & April menus below (click to increase size). Contact FCSS at 780-895-2233 ext. 226 for inquiries.
The following list can be viewed, downloaded and/or printed to help residents find specific community resources available during the COVID-19 pandemic.
Family Violence During COVID-19 Resources

 In case of emergency, call 911. Police and emergency responders will continue to respond throughout the pandemic, even to those in quarantine.
Family Violence Info Line: anonymous support from trained staff:
-  Call 310-1818 | 24/7 | 170+ languages
- Chat online alberta.ca/SafetyChat | 8 a.m. to 8 p.m. daily | English
Other supports and services for those experiencing family violence 

Activity Resource Booklet - Created March 2020 in response to the need to socially distance and self-isolate. This resource is intended to be a "Grab and Go" link to several printable resources that you can use.
Online AA Meeting Resources - PDF includes links to online meeting directories, speaker tape websites and speaker tape apps for Apple and Android.
BDC Support for Entrepreneurs - BDC is here to help and we want to work with our partners to provide the required support. We know that the current situation is putting pressure on all business owners, so this page outlines what we are doing to help entrepreneurs get through this.
Ever Active Schools - Ever Active Schools is a provincial initiative designed to create and support healthy school communities. Through collaborative partnerships, projects-based work, knowledge exchange and competency-based learning opportunities, Ever Active Schools spearheads meaningful collaboration between the health, education, recreation and active living sectors.
Parenting During a Time of Uncertainty - PDF speaks to parents about helping their children cope during and after single event traumas.
Resources for Small Businesses Affected by COVID-19 - As a small business owner, you may be facing immediate challenges or be worrying about the weeks to come in light of the actions taken by our Government to further prevent the spread of COVID-19. Business Link has gathered current information and resources available to you as you work through the implications this has on you and your business.
Be Fit For Life - To Parents wanting ACTIVE ideas for their home-bound children and even for those working from home, check out the many ideas that are just a click away from 'Be Fit For Life'.
Nutrition Messages and Resources - Healthy eating is important for everyone during the COVID-19 pandemic. A healthy diet helps people be at their healthiest and protects against illness. This information was prepared by Registered Dietitians in Alberta Health Services to help Albertans stay healthy during COVID-19.
Alberta Biz-Connect - Workplace guidance and supports to help businesses and non-profits affected by COVID-19 begin to reopen and resume operations safely.
Alberta Farm Fresh - Agriculture and Forestry has provided $81,000 to the Alberta Farm Fresh Producers Association (AFFPA) through the Canadian Agricultural Partnership to enhance its online producer directory. This website will now give retailers, wholesalers, restaurants and the food service industry more opportunities to connect with farms.
For questions regarding Community Services programming during the COVID-19 pandemic, please contact the following by phone or email:
FCSS:
Darlene Onushko, Program Assistant - Phone: 780-895-2233 (Toll Free 1-877-895-2233) ext. 226, Email: darlene.o@lamontcounty.ca
Sara Rindero, FCSS Director - 780-895-2233 (Toll Free 1-877-895-2233) ext. 217, Email: sara.r@lamontcounty.ca
CALC:
Cheryl Best, Program Coordinator - Phone: 780-895-2233 (Toll Free 1-877-895-2233) ext. 233, Email: cheryl.b@lamontcounty.ca