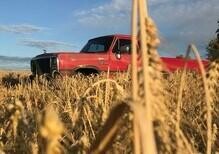 Agricultural Services Quick Links
The Agricultural Services Department is directed by Lamont County's Agricultural Service Board (ASB). The ASB functions as the voice of agriculture by advising and responding to issues of local, provincial and national interest.

The Agricultural Service Board (ASB) and department strives to act with respect to, and assist in, proper land utilization and its production with a view to improving the economic well being of the farmer, and to develop and promote agricultural policies to meet the needs of the agricultural community of Lamont County.

Through County Council, the ASB and Agricultural Service Department work diligently to promote the ASB core values of:


Conservation 
We believe in the importance of conserving our natural resources, traditional agriculture, and the family farm.
Client Focus 
We believe in doing our best to meet the needs of every client who contacts our office in search of assistance, knowledge, or results.
Program Delivery
We believe in providing the most information possible to all program participants and ensuring the needs of participants are met.
The Agricultural Services Department is legislated to conduct its activities under the Weed Control Act, the Agricultural Pests Act, the Soil Conservation Act and the Animal Health Act. The department and the Agricultural Fieldman support the Agricultural Services Board to meet and make recommendations to Council and the Provincial Minister of Agriculture. 

The Agricultural Service Department can be contacted at 780-895-2585 or by email or:
Lamont County Agricultural Services Department is dedicated to ensuring ratepayers are supported through a variety of Agricultural programs on a wide variety of topics. Questions and requests for more information should be directed to the Agriculture and Environmental Coordinator.

For a full breakdown of programs provided, please choose the appropriate topic from the list below:
Canadian Cattle Identification
Lamont County Agricultural Service Board is a third party agent for the Canadian Cattle Identification Agency (CCIA).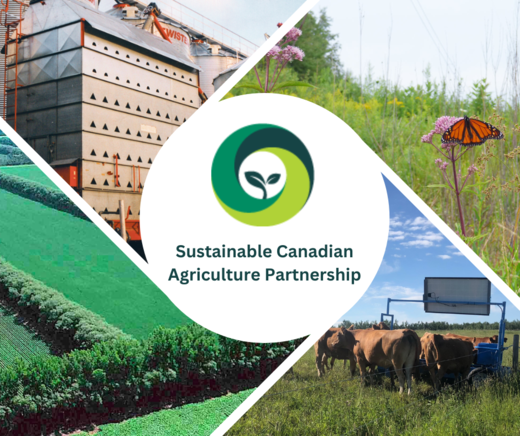 To support continued innovation, growth and prosperity, the Sustainable Canadian Agricultural Partnership (Sustainable CAP) has launched its programs. This 5‐year (2023-2028), $3.5 billion investment includes $1 billion in federal programs and activities and $2.5 billion in cost-shared programs and activities by federal-provincial-territorial governments. The Sustainable CAP framework represents a cost-shared federal-provincial investment of $508 million over 5 years towards strategic programs and services for the agriculture and agri-food industry in Alberta.
Installing a natural gas pipeline
High-efficiency burners
Temperature cables
Automated bin fan control systems
Exhaust air recirculation systems
Gravity fill roofs
Electronic livestock ID readers
Remote monitoring cameras
Precision weed sprayers
Drone mounted lenses ( thermal imaging, multispectral imaging)
Remote monitoring fixed cameras
Driveway alert systems
Door sensors
Remote Fuel Tank monitors
Drilling new wells
Drilling new dugouts
Developing new tie ins
New Cisterns
Well decommissioning
Well Pit conversions
Pasture Management

Riparian area management
Rotational Grazing
Adding peas/legumes to crops
Targeted Grazing for invasive species control

Cropland Conversion

Cropland to native / tame forages conversion
Grassed waterways
Intercropping

Tree Establishment

Shelterbelts
Eco buffers
Pollinator strips

Wetlands

Restoration or construction of wetlands
More information can be found at: https://www.alberta.ca/sustainable-cap.aspx.