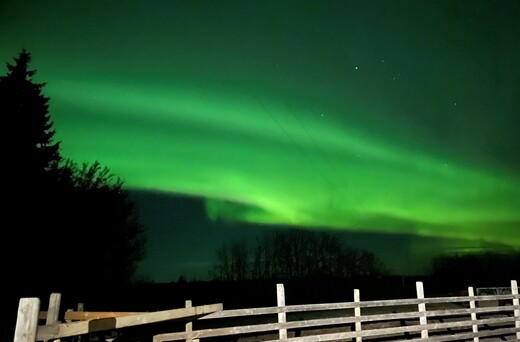 Lamont County Communications continually works toward implementation of the Lamont County Communications Tactics approved by Council.

We use mediums such as the inFocus, Reeve's Report, news releases, marketing, community engagement, the website and social media to promote and highlight County services and programs.

Our goal is to provide residents with access to information about the county, their community, issues that affect them, initiatives, opportunities, and upcoming events. We aim to ensure that information highlighting programs, accomplishments, and actions and decisions of council are provided to our residents in an easily accessible and timely manner, as per Public Participation Policy 4202.

Any questions or concerns relating to Communications should be directed to the Communications Coordinator.
2022
| | | | | | |
| --- | --- | --- | --- | --- | --- |
| January | February | March | April | May | June |
| | | | | |   |
| | | | | | |
| --- | --- | --- | --- | --- | --- |
| July | August | September | October | November | December |
|   |   |   |   |   |   |
2021
For older issues, please contact Communications.
In order to increase tourism to Lamont County, it is important to encourage the urban municipalities and non-profit organizations operating within Lamont County to extend their advertising reach outside of the county; however, doing so is often a matter of available funding.

Therefore, Lamont County Council has passed motion #19-085 to provide $15,000 to go toward a funding program to support local tourism initiatives, such as municipal events and events run by non-profits.

The program will allow municipalities and non-profits to claim 25% (up to $3000 per division) of their out-of-county marketing and advertising expenses (excluding GST) on a first-come first-served basis. This funding is to be used toward the reimbursement of print, tv, social media/web, and radio advertising; in exchange, all marketing and advertising that uses this program will state "Sponsored by Lamont County".

Associated Policies: Policy 4137 Public Relations Funds is intended to provide funding for "community events held within county and towns/villages." 

Download the Program Information & Application Package
Lamont County runs community engagement with residents from time to time to gauge opinions and attitudes about important County services and initiatives. Engagement types can include surveys, open houses, round tables and hearings, depending on the issue being discussed and the level of engagement needed. Open engagement opportunities and results will be communicated on this page when available.

Please Note: Any personal information is collected under the authority of section 33(c) of the Freedom of Information and Protection of Privacy Act and will only be used to manage and administer Lamont County programs and services. If you have any questions about the collection, use or disclosure of your personal information, contact the Lamont County Legislative Services Officer at 780-895-2233 or email LegislativeServices@LamontCounty.ca.