Economic Development Quick Links

Economic Development
Lamont County NOW!
#ReadyforNOW
Quick Links
Location
Lamont County is situated 40 minutes north east of Edmonton, the capital of Alberta.

Distance from Lamont County's Industrial Heartland to key locations:
Dow Chemical - 16 minutes, 22 kms
Shell Scotford - 11 minutes, 17 kms
Strathcona County (center) - 41 minutes, 33 kms
Sturgeon County (center) - 1 hour 9 minutes, 77 kms
Area
2,474 sq km (955 sq miles)
Population
Lamont County (includes the hamlets of St. Michael, Star, Hilliard & Wostok): 3,899
Town of Bruderheim: 1,308
Town of Lamont: 1,774
Town of Mundare: 852
Village of Andrew: 425
Village of Chipman: 274
Population statistics are taken from the 2016 Census Results. 
Building Permit Statistics
*Charts provided by Alberta Regional Dashboard
Profile Fact Sheets
*Fact sheets provided by Alberta HUB


Lamont County is the municipality of the future offering a centrally located land base of heavy, medium and light industrial zones. Our County is actively encouraging increased development in the designated industrial zones. As a partner in Alberta's Industrial Heartland, we are committed to provide a business climate and conditions for healthy and environmentally friendly, world-class commercial and industrial economic development.
Land designated for industrial and commercial development is located in prime spots adjacent to Highway 15 and 45, 20 kms east of Fort Saskatchewan – a mere forty five minutes from Edmonton. In addition, there are a number of different sized land tracts available throughout the County on lower agricultural land. This land can be used for commercial and industrial uses on a discretionary basis with approval from the Municipal Planning Commission (MPC).
Lamont County Way (A Way of doing Business)
LAMONT COUNTY WAY is a philosophy that will be initiated by Lamont Administration and Council for the purpose of engaging with Industry (Industry wishing to locate and Industry already calling Lamont home).

LAMONT COUNTY WAY is also Culture, a "Way of Doing Business", not just with prospect development but with existing business and County Residents.

The sole purpose of the LAMONT COUNTY WAY is to create an opportunity for Lamont County to become a Sustainable Community where there is a balance between Economic Growth, Social Well Being and Environmental Awareness.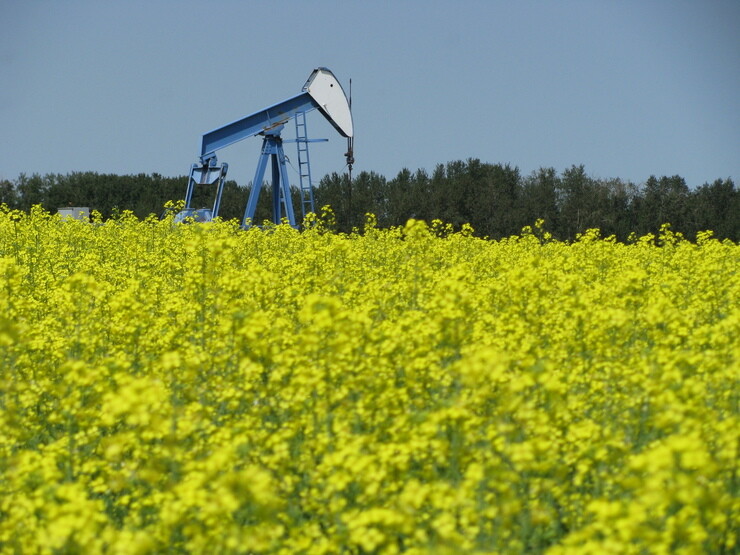 Alberta's Industrial Heartland Association
Lamont County is a founding member of the Alberta's Industrial Heartland Association (AIHA).

AIHA is Canada's largest hydrocarbon processing region and home to 40+ companies in a variety of sectors, including producing and processing oil, gas and petrochemicals, as well as advanced manufacturing. Since 1958, world-renowned companies have chosen to locate in the Heartland due to the natural advantages it offers, with over $40 billion invested to date.

Alberta's Industrial Heartland extends into five different municpalities, for a total of 582 square kilometres of industrial-zoned land. Lamont County's Industrial Heartland policy area is located in the far west of the county, between RR 205 in the west and RR 193 in the east, and Twp Rd 571 in the north and Twp Rd 553 in the south.
Lamont County has partnered with industry and tourism organizations in order to be a part of the cutting edge development of Alberta's Industrial Heartland, and the promotion of Lamont County to the world.
INDUSTRY PARTNERS
Alberta's Industrial Heartland Association (AIHA) is a non-profit cooperative group of four municipalities dedicated toward sustainable eco-industrial development. AIHA was created in 1998 by the municipalities within the geographic area of Alberta's Industrial Heartland (AIH), including Strathcona County, Lamont County, Sturgeon County, and the City of Fort Saskatchewan. Together, these partners take a proactive and cooperative approach to planning and development in AIH. For more information on the AIHA visit the Alberta's Industrial Heartland website.
Life in the Heartland is dedicated to providing valuable information on industry, development and operations in Alberta's Industrial Heartland. Addressing the interests of residents in Alberta's Industrial Heartland, and ensuring the appropriate communication between stakeholders, has long been a priority in the region. A formal partnership between five local organizations created Life in the Heartland in 2007. For more information on LITH, visit the Life in the Heartland website.
The Northeast Alberta Information HUB also known as "Alberta HUB", is the Regional Economic Development Alliance (REDA) of Northeast Alberta consisting of Communities, Business/Industry and Post-Secondary Education Institutions. Established in 2000 and incorporated as a not-for-profit society, Alberta HUB provides economic development support to its members and increases the awareness of our region as the place to invest, grow and live. For more information about Alberta HUB, visit the North East Alberta Information HUB website.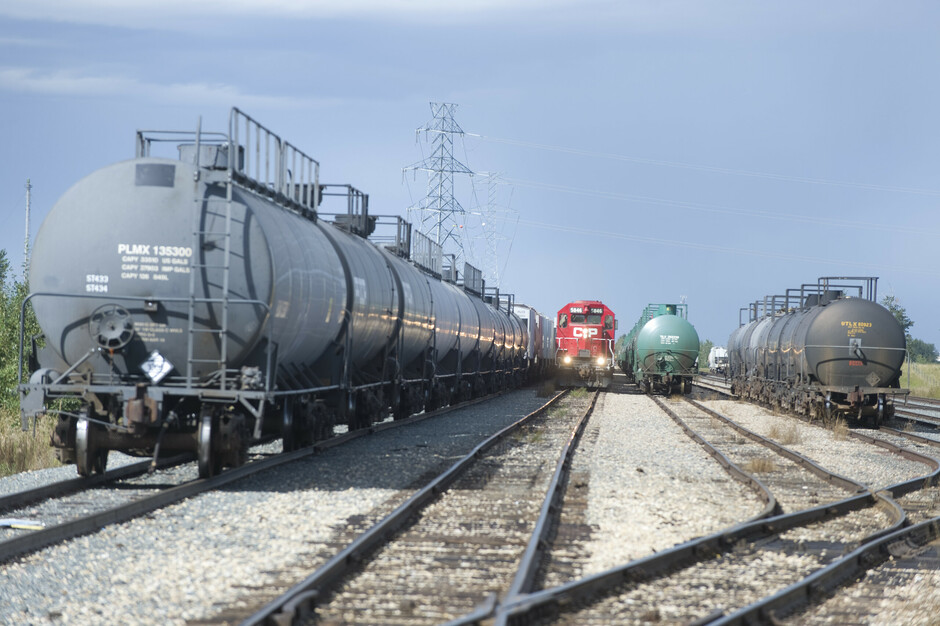 Lamont County is a Key Sector of Alberta's Industrial Heartland. We have put together a comprehensive list of industrial contacts. Feel free to visit their websites to get more information.

To view where many of these industries and land holders are located, download our Heartland Industrial Landholdings Map.
Oil and Gas
Cenovus Energy Inc. (Bruderheim Energy Terminal): Cenovus Energy Inc. is a Canadian integrated oil company. Operations include oil sands projects in northern Alberta, and established natural gas and oil production in Alberta and Saskatchewan. The Bruderheim Energy Terminal is part of our strategy to create additional transportation options for our products and is designed to help us capture global prices for our oil.

Inter Pipeline Fund: Inter Pipeline is a major petroleum transportation, storage and natural gas liquids processing business based in Calgary, Alberta, Canada. They own and operate four business segments operating in western Canada and Europe. Their pipeline systems span over 7,800 kilometres in length and transport approximately 1.4 million barrels per day (b/d).

Graymont: A family-owned company focused on high calcium and dolomitic lime. An emerging global leader in the supply of lime and limestone products, Graymont serves major markets throughout the United States and Canada, and has extended its reach into the Asia-Pacific region.
Service Industries
VIP Rail Alberta Midland: VIP Rail Alberta Midland (formerly AMRT) is a rail logistics centre strategically located in Alberta's Industrial Heartland. They provide third party rail logistics services to world-class energy and agricultural customers. The terminal is located west of the Town of Lamont and off CN's Secondary Mainline between Edmonton and Winnipeg. AMRT offers scheduled switching, and consistent local CN service. The terminal is designed for the efficient exchange of traffic between CN and AMRT.
AltaLink Ltd.: AltaLink is Alberta's largest regulated electricity transmission company. Their transmission system is the essential link that connects homes, farms, businesses and industries to the electricity generated across Alberta. One of their power stations resides in Lamont County.

W-K Trucking: W-K Trucking Inc. has been oilfield hauling since 1985. Their fleet consists of both sealed and regular tanks so they can move all types of fluid; sweet and sour. They also haul condensate with either tandem, trailer or Super B, and have a designated fresh water truck and mud truck.

Helical Pier Systems: Formerly Peace Land Pilings, Helical Pier Systems offers engineering, manufacturing, installation, distribution and equipment design and creation for helical piling products. They offer a full range of piling solutions and services that produce desired results in highly challenging environments.

Western Asphalt: Western Asphalt is a family owned and operated business with roots going back to 1946. They are a supplier of anionic, cationic emulsified asphalts used in the process of recycling existing roadways and also preventative road maintenance. With Emulsion Terminals strategically located in Brandon, Manitoba and Bruderheim Alberta our team is able to supply all of Western Canada's emulsion needs.

Sil Industrial Minerals: Sil Industrial Minerals is western Canada's leader in industrial sands, blasting abrasives and equipment. Sil's processing facility north of Bruderheim, Alberta, has been in operation for over 35 years.

Agriculture
NBI Feedyards: Nilsson Bros. Inc. (NBI) is a group of privately owned livestock-based agricultural businesses located throughout Western Canada. Nilsson Bros. own and operate a diverse group of agri-business ventures including food-processing facilities, auction markets, livestock feeder buying services, satellite auction sales, livestock commodity trading, livestock financing, farm & ranch insurance, and cow/calf ranches.

Richardson Pioneer: Richardson Pioneer has the most efficient network of high throughput Ag Business Centres in Western Canada, with over 100 years of experience in the agriculture industry. Richardson International is Canada's largest agribusiness and is recognized as a global leader in agriculture and food processing

Viterra: Viterra's grain elevators and special crops facilities are strategically located in the heart of the growing region on Canada's Prairies and parts of the northern US. Through its grain elevators, Viterra stores, ships, cleans and blends grains and oilseeds to ensure consistent quality that meets end-user specifications.
Major Industrial Land Holdings (undeveloped land)
Maxim Power Corp: Planning to build a natural gas-fired power generation facility.

Tervita: Tervita is a proposed Sulphur Forming and Shipping Facility within Lamont County's region with Alberta's Industrial Heartland.

Superior Plus: Superior's Energy Services division provides distribution, wholesale procurement and related services in relation to propane, heating oil and other refined fuels