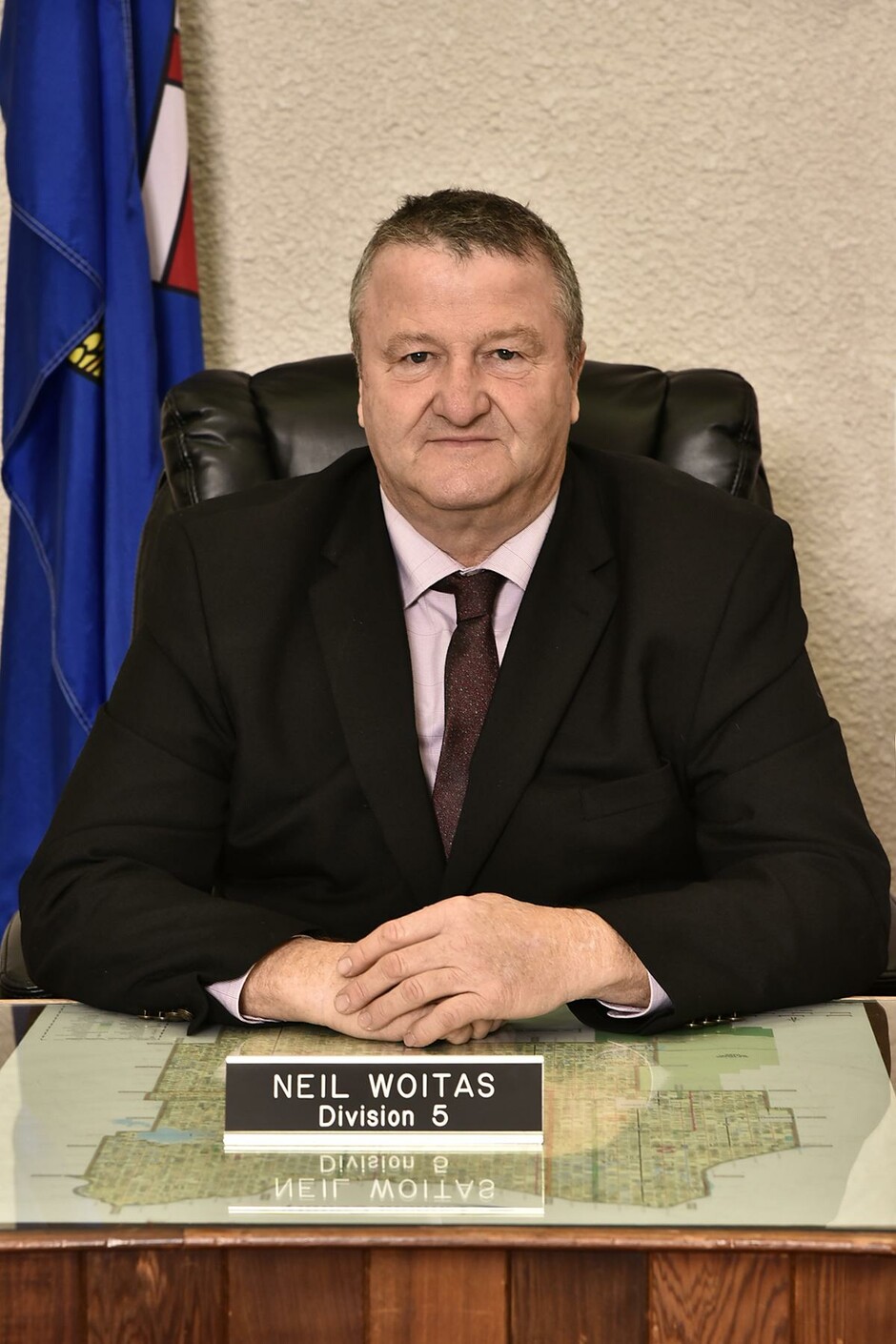 Division 5: Neil Woitas, Councillor
Neil Woitas was elected to council for his first term in 2017. He farms 2700 acres in Lamont County with his wife Rosanna and two sons, Jonathan and Alexander. Councillor Woitas has lived in the county all of his life, and started working in the county in 1979, hauling gravel. His family has been in the county since 1897, and all of his grandparents were born in Division 5.

In addition to his council duties, Councillor Woitas is Chair for the Agricultural Services Board, a member of the Lamont County Family and Community Support Services Board, a member of the Municipal Planning Commission, a member of the Northeast Region Community Awareness Emergency Response Committee, and a member of the Senior Citizens Foundation. Councillor Woitas was elected as Deputy Reeve in October 2022 to May 2023.
Contact Information
Phone: 780-918-9329
Email: neil.w@lamontcounty.ca