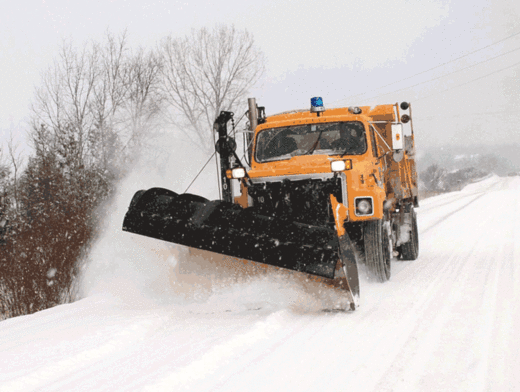 Lamont County Public Works strives to provide a quick and efficient maintenance program during the winter months. With 3362 kms (2089 miles) of road covered by 8 graders, it normally takes 3 - 4 days for all local gravel roads to be cleared of snow; after a severe snow storm it may take longer. Driveway snow removal for those who have obtained flags will be done after the local roads have been cleared.
In preparation for a major snow fall, please ensure you have enough heating fuel and supplies on hand for several days. Notify your employer beforehand that you live in a rural setting and may not be able to travel in the event of a storm. Be prepared to reschedule medical appointments for when safe travel is possible.
Lamont County Public Works is NOT responsible for snow clearing in Towns and Villages. If you have questions about snow clearing in your municipality, contact your municipal office for information.
For more information on Lamont County road maintenance, contact Public Works at 780-895-2547 or visit the
Public Works Road Maintenance
page.