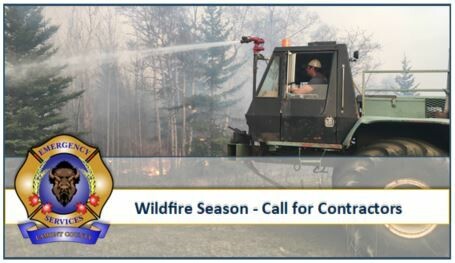 In preparation for the upcoming Wildfire Season, Lamont County is inviting contractors to express their availability and interest in providing heavy equipment and/or other services (i.e. water hauling) to the Emergency Services department on an "as-needed, called-in" basis.
Contractors that are interested can request a "Fireline and Mobile Equipment Agreement" package from Lamont County.
For more information, or to request an agreement package, please email Regional Fire Chief Shayne Milliken at shayne.m@lamontcounty.ca or phone 780-895-2233 ext. 236.