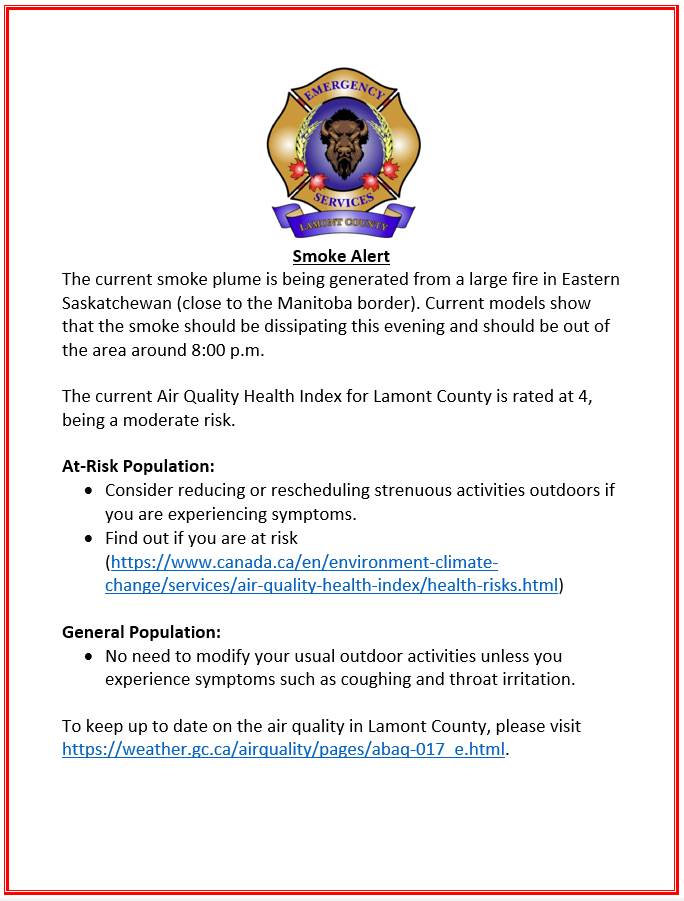 The current smoke plume is being generated from a large fire in Eastern Saskatchewan (close to the Manitoba border). Current models show that the smoke should be dissipating this evening and should be out of the area around 8:00 p.m.
The current Air Quality Health Index for Lamont County is rated at 4, being a moderate risk.
At-Risk Population:
• Consider reducing or rescheduling strenuous activities outdoors if you are experiencing symptoms.
General Population:
• No need to modify your usual outdoor activities unless you experience symptoms such as coughing and throat irritation.