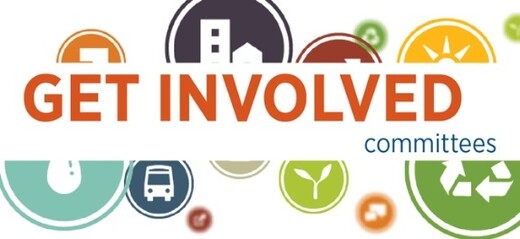 UPDATE - JANUARY 22, 2018 - MEMBER POSITIONS HAVE BEEN FILLED. THANK YOU FOR YOUR INTEREST!
The Subdivision Development Appeal Board, and the Weed and Pest Appeal Committee are both in need of members at large to sit for a four year term. Details are below:
Subdivision Development Appeal Board
Lamont County is seeking interested individuals for 10 member-at-large positions on the County's Subdivision and Development Appeal Board. The Appointments are for a four-year term, with meetings held on an as needed basis. An honorarium and mileage at current County rates will be paid.
Applicants should be Canadian citizens and 18 years of age or over. Knowledge and/or experience with rural and/or industrial development issues would be an advantage.
This board is a 12-member board made up of two council representatives and 10 members-at-large. This board is required through provincial legislation and its purpose in general terms, is to hear appeals from any person affected by an order, decision, development permit or a subdivision decision issued or refused by the Development Authority Officer, the Municipal Planning Commission or the Subdivision Authority. The number of times this committee meets is dependent upon when an appeal is received.
Please submit a written letter of interest and include any relevant experience to:
Betty Koziak, Executive Assistant
Lamont County Administration Building
5303 – 50 Avenue, Lamont, Alberta, T0B 2R0
For more information please contact Betty Koziak at 780-895-2233 ext. 231 or email:
betty.k@lamontcounty.ca
.
Weed and Pest Appeal Committee
Lamont County is currently seeking three members-at-large, and one alternate, for the Weed and Pest Appeal Committee. Members sit for a four-year term, and are scheduled based on a rotation basis and availability.
Applicants should hold a keen interest in sustainable agriculture within Lamont County. This includes concerns for the interest of property owners, producers and other parties affected by weeds and pests listed on the Weed Control Act and the Agricultural Pests Act.
Preference will be given to applicants with knowledge in one of the following areas:
Community representation or knowledge of community standards
Plants designated under the Weed Control Act and declared pests under the Agricultural Pests Act.
An understanding of quasi-judicial function and role of members of a tribunal, and/or principles of administrative law and natural justice
Ability to organize, read, understand and apply the Weed Control Act, Agricultural Pest Act and the Municipal Government Act
Please forward all letters of interest, citing all relevant experience to:
Bonnie Chudyk, WPAC Secretary
Lamont County Administrative Building
5303 – 50 Ave, Lamont Alberta, T0B 2R0
Fax: 780-895-2892 Email:
bonnie.c@lamontcounty.ca