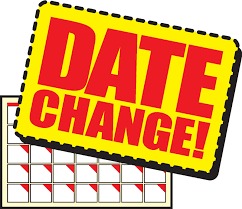 NOTE:
It was previously advertised that the Public Hearings for ASP, LUB and MDP Bylaw amendments would be held during the February Council meeting on February 13, 2018. Council has since decided to ONLY introduce the draft documents on this date. The Public Hearings will now be held on March 15, at 7:00 PM at the Lamont Hall Meeting Room (to be confirmed at a Special Meeting of Council).
-----------------
TAKE NOTICE that pursuant to the Municipal Government Act, S.A., 2000, as amended, the Council of Lamont County proposes to amend the Lamont County Alberta's Industrial Heartland Area Structure Plan (Bylaw 780.18) and associated sections of the Municipal Development Plan (Bylaw 781.18) and Land Use Bylaw 782.18.
THEREFORE TAKE NOTICE THAT pursuant to Sections 606 of the Municipal Government Act a Public Hearing to consider the proposed amendments will be held:
Date: Thursday March 15, 2017
Time: 7:00 pm
Place: Lamont Hall Meeting Room, 4844 49 Street Lamont, Alberta
AND FURTHER TAKE NOTICE THAT if you wish to speak at the Public Hearing, please register by contacting Tina Cosby at 780-895-2233 ext. 230 or at tina.c@lamontcounty.ca. Anyone wishing to submit a written representation may do so by providing the submission to Stephen Hill at the Lamont County Administration Bldg. 5303 - 50th Avenue, Lamont AB, T0B 2R0, or at stephen.h@lamontcounty.ca before 12:00 p.m. on Monday March 12, 2017.
AND FURTHER TAKE NOTICE THAT a copy of the proposed amendments is posted at www.lamontcounty.ca for review and may be inspected at the Lamont County office during Normal business hours.
To obtain more information regarding the proposed changes, please contact Stephen Hill, Director of Planning and Community Services, at 780-895-2233 ext. 220.

Download the Proposed ASP

* Due to file compression, the maps in the above Proposed ASP are distorted. View the corrected maps below:
Download the Proposed MDP Amendments
Download the Proposed LUB Amendments