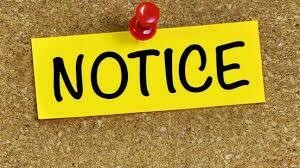 At the annual Organizational Meeting held on October 23, Div. 3 Councillor David Diduck was elected as Reeve, and Div. 4 Councillor Roy Anaka was elected as Deputy Reeve for Lamont County.
Mr. Diduck was elected to his first term on council in 2017. He has been a resident of Lamont County for 55 years and has a passion for the rural way of life. His background in finance and accounting will ensure Lamont County follows a path towards fiscal responsibility and accountability.
Mr. Anaka was first elected to Council in 2010. He has proven to be a strong advocate for county residents. His experience as a farmer, draftsman and truck driver has given him added understanding of the issues facing county residents.