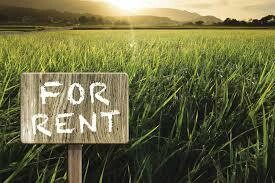 Lamont County extends an invitation to tender for rental of the following property for a three-year term unless otherwise specified: N/NW-29-56-16-W4.
Please specify your intent for use of land, hay or cereal crop. Consideration will be entertained for longer season if forages are explored.
Land rental is based on cash rental, payable 100% by May 1 of each year.
Lamont County reserves the right to reject:
Any and all tenders at its sole discretion
Incomplete tenders
Highest or any tender will not necessarily be accepted
Deadline for Sealed Tender submission is April 30, 2021@ 3:00 pm. Sealed tenders will be opened in Lamont County Council Chambers at 5303-50 Ave, Lamont, AB, on May 4, 2021 at 10:00am.
Submissions and questions can be directed to:
Lamont County Administration Building
Attn: Johnathan Strathdee
Legislative Services Officer
5303-50 Avenue, Lamont AB, T0B 2R0
RE: Land Tender Rental