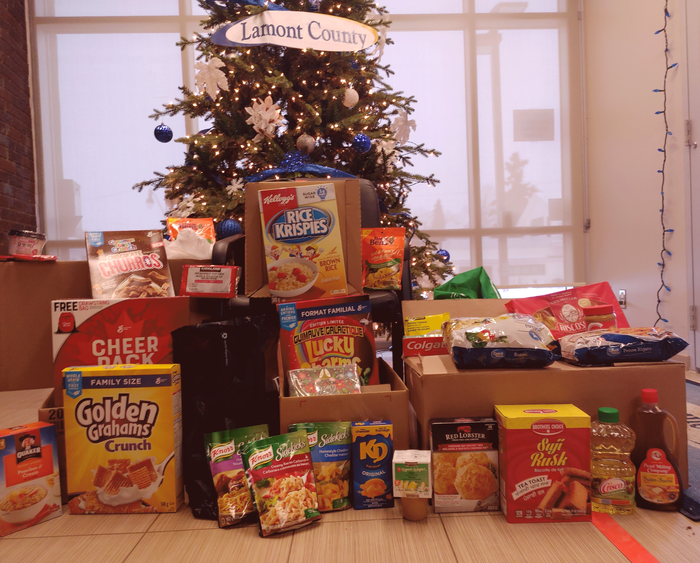 FOR IMMEDIATE RELEASE – Lamont County Helps the Local Food Bank
December 21, 2021 – LAMONT, AB: As the holiday season enters its second pandemic Christmas, Lamont County staff have stepped up to help those in the community. Donating approximately six boxes of food and an additional cash donation of $475 to the Lamont County Food Bank, staff are committed to helping individuals in need during this difficult time.
"Our staff are always looking for ways to support those who are put in difficult situations, and this is amazing" said Lamont County Reeve, David Diduck. "Supporting the Food Bank is an excellent way to get involved in helping the community."
Staff even had friendly competition between the Administration and Public Works buildings to encourage more donations. But of course, the real winner includes vulnerable members of the communities served by the food bank.
County staff is committed to supporting those in need, especially during the holiday season and during difficult times.
"The real winner today was the Lamont County Food Bank," said Peter Tarnawsky, Chief Administrative Officer (interim).
-30-
[Photos Attached – enclosure]
Media inquiries can be directed to:
Jay Zaal
Communications Coordinator
780-895-2233 Ext. 222
jay.z@lamontcounty.ca
www.lamontcounty.ca/news
Photo #1 Food bank donations from Lamont County Staff. Six boxes of food and $475 were raised.
PDF Version: