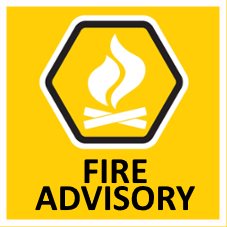 Please be advised that effective at 12:00 p.m. June 05, 2018, the Fire Ban for Lamont County is changed to a Fire Advisory.
The Fire Advisory allows for fire pits, safe campfires burn barrels with screens and fire permits to be issued for the burning of 4 foot X 4 foot debris piles as per County
Fire Permit Policy 4121
.
Burning may be restricted again in the coming days if conditions worsen. Please monitor
www.albertafirebans.ca
daily for any updates or changes.