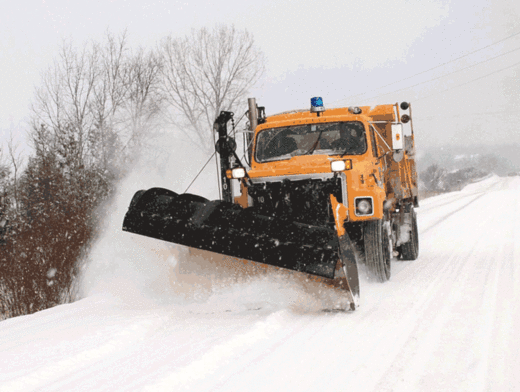 Winter is coming and it's time to beat the snow by being prepared! Lamont County is running the same Custom Snow Plowing/Grading on private driveways program as last winter.
In accordance with Policy 5100, County residents who require at home medical services on a regular basis will receive the driveway clearing service on a no-charge basis. A doctor's note stating the need for home care medical service, a map detailing the desired clearing area, and a signed annual agreement will be required by Lamont County before snow clearing service is provided.
For those not receiving regular home care service, flags will be sold at the Lamont County Administration and Public Works offices, and at the Town of Mundare and Village of Andrew offices. Regular grader flags cost $40.00 + GST per flag, and are good for one use. Senior grader flags are $100 + GST, and are good for the whole season/year.
The service provided for driveway clearing will be the distance from the County Right-Of-Way to the residence and back (maps of desired clearing area must be provided to the county).
For more information please contact the Public Works department at 780-895-2547.