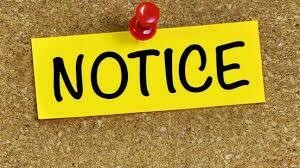 Due to the Agricultural Services office being closed to the public, the following protocol for strychnine sales has been put in place:
1) Customers MUST call to book an appointment to pick up 2% Strychnine.
2) Waiver form paperwork needs to be completed prior to pick up.
o Mailing Address
o Farm Size
o Home Quarter Legal Land Location
o Infestation Legal Land Location (if different from Home Quarter)
o MUST KNOW: number of estimated areas to be treated; Crop, Forage, Pasture in acres
o How many Bottles are required (1 Tablespoon per gopher hole)


2) Forms can be emailed to bonnie.c@lamontcounty.ca or faxed to 780-895-2892.
3) Payment is by CHEQUE only! Made out to Lamont County.
4) Strychnine will be set out by the Agricultural Fieldman once proper identification is given.
The FINAL decision to release product is at the discretion of the Agricultural Services Department.
If you have any questions, please call the ASB office at 780-895-2585 (Toll Free 1-866-895-2547).