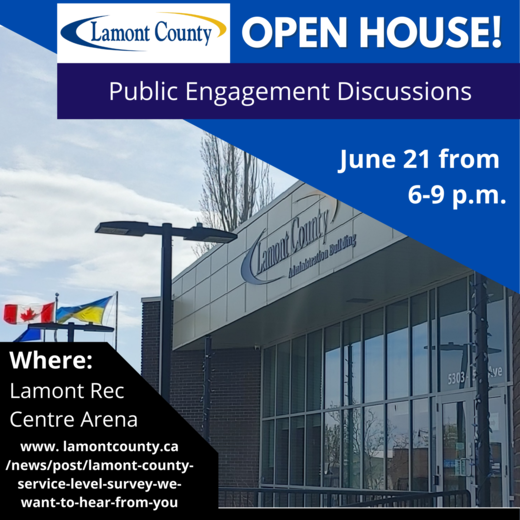 Join your Lamont County councillors on Tuesday, June 21, for a moderated question and answer session followed by discussion related to service levels and Lamont County's 2030 strategic goals.
   Date: Tuesday, June 21
   Location: Lamont Rec Centre Arena
   Time: 6 p.m. to 9 p.m. (the first hour is a moderated Q&A session)
Please complete the Lamont County Service Level Survey by June 30.
Note: Accurate Assessment Group Ltd., the assessors for Lamont County, is available to speak with ratepayers (seen on a first-come, first-served basis):
  - At the Lamont County Open House on June 21 from 6-9 p.m.; and
  - At the Lamont County Administration Building on June 14 from 9 a.m. to 4 p.m.).