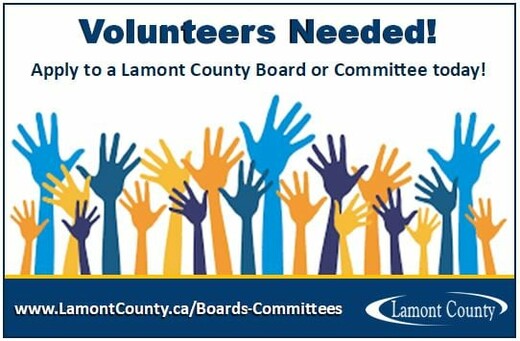 Lamont County currently has openings available for:
Intermunicipal Subdivision Development & Appeal Board (ISDAB)

Looking for up to 5 members, including from surrounding municipalities within Lamont County.

Appointment term runs to December 31, 2025.


Lamont County Library Board

Up to 5 members for positions on the Board (three-year term).



Agricultural (Service Board) Appeal Committee

Three members at large (one-year term).



Lamont County Community Adult Learning Council (CALC)

Up to eight members at large (two-year term). 
Learn more: https://www.lamontcounty.ca/boards-committees. Deadline for applications is September 14.