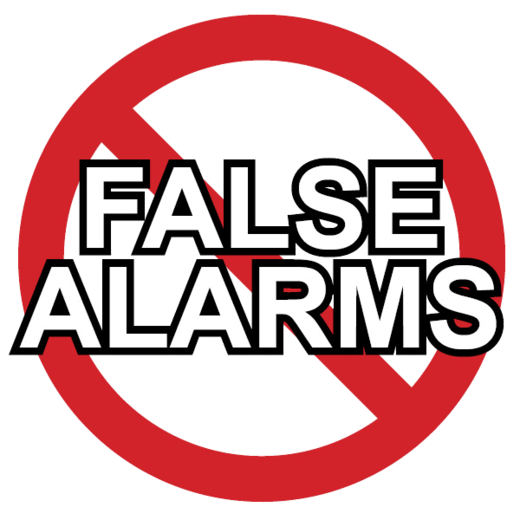 Lamont County Emergency Services is seeing an increase in home and business monitored alarm calls.

What To Do When Your Monitored Alarm Activates:
If your alarm system activates and it is an emergency situation, immediately evacuate your home or business and call 911. If you don't know why your alarm system is going off it can still be a life-threatening situation, and you still need to evacuate and call 911.
If you alarm system is monitored by an alarm company they will also be calling emergency services. Please call 911 in addition to the alarm company calling.
LAMONT COUNTY EMERGENCY SERVICES WILL RESPOND TO ALL ALARM CALLS.
If your alarm system activates and it's a known non-emergency (burnt toast, dirty oven, or steam), and you do not advise your alarm company, emergency services in your area WILL respond.
If your residence or business experiences multiple "non-emergency" alarms, and emergency services are dispatched, you may be charged a fee for the response.
If you silence your alarm from your panel or if your alarm system automatically silences after a pre- determined time, this DOES NOT cancel the alarm signal to the alarm company's dispatch centre. They will be calling emergency services to respond to your location.

If your alarm system goes off in a non-emergency:
• Know your alarm company's dispatch centre phone number
• Know your pass code to access your panel to silence/cancel your alarm
• Once you silence or cancel you alarm, you need to call your alarm company's dispatch centre as soon as possible to "stand down" emergency responders.
ATTENTION NEEDED: Residential and Commercial Alarms phone number is changing.
In order for alarm companies to call into the 911 public service answering point, they need a dedicated phone number, this is due to alarm company dispatch centres being out of local 911 calling areas.
The phone number for the Lamont County area and all towns, villages within the county is changing. After December 31st the current number will no longer work and your alarm company will not be able to contact the 911 dispatch centre.
ALL RESIDENTS AND BUSINESSES THAT HAVE A MONITORED ALARM NEED TO CALL THEIR ALARM PROVIDER AND GIVE THEM THE NEW PHONE NUMBER.
If the alarm-monitoring company is not aware of the change, please ask them to change their long-dial "Alarm Line" number as follows:
Old number– 780 449-6707
New number (effective 09/25/2017) – 780 449-9701