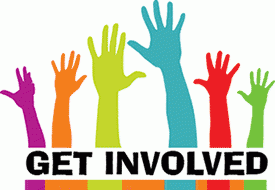 Lamont County FCSS, CALC and Library Board are looking for new board members! Members of the public are invited to get involved and help shape programming in your community!
Family & Community Support Services (FCSS)
Family & Community Support Services (FCSS) Lamont County Region provides preventative social programs within the community to enhance, strengthen and support the development of healthy families and individuals.
Interested applicants must be a rural resident of Lamont County, attend board meetings regularly (every second month), and have a genuine interest in the well-being and development of social programs within Lamont County.
Individuals chosen will be appointed by Lamont County Council for a two-year term with the option of re-appointment.
Lamont County Community Adult Learning Council (CALC)
Lamont County Community Adult Learning Council (CALC) is funded by Alberta Advanced Education. In order for Albertans to be able to participate actively in society, pursue further learning, and be successful in their work, the Province's mandate for CALC is to enhance, directly or through referrals and partnerships, the following:
basic adult literacy (reading, writing, numeracy)
proficiency in the English language
basic digital skills
Foundational life skills
As a committee of Lamont County, Lamont County CALC is a 10-member volunteer board. It consists of interested elected officials from Lamont County municipalities and community members-at-large who have a declared interest in furthering the adult learning goals stated above.
Lamont County CALC is seeking new community members who have knowledge or skills in one or more of the following areas of board governance:
policy and procedure development
communications
accounting
Interested individuals for CALC and FCSS board positions are requested to send a letter of interest to:
Lamont County
Administration Building
Attn: Alan Grayston
5303-50 ave, Lamont AB
T0B 2R0
For further information, please contact Alan Grayston, Director of Planning & Community Services, at 780-895-2233.
Lamont County Library Board
The Lamont County Library board is looking for a member of the public interested in serving a 3-year term on the board. Anyone interested in helping to support the libraries of Lamont County is welcome to apply!
Please send your letter of interest to:
Lamont County Library Board,
Administration Building
5303 – 50th Avenue
Lamont, AB, T0B 2R0
Or email: lamontcountylibraryboard@gmail.com