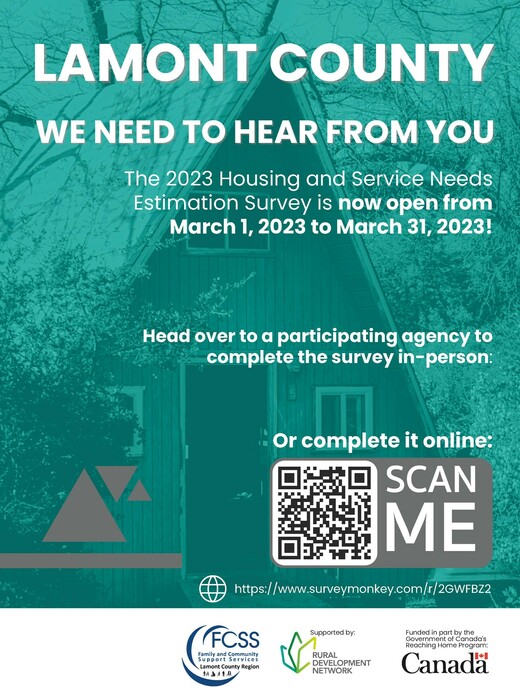 Lamont County has partnered with the Rural Development Network (RDN) to conduct a Housing and Service Needs Estimation survey.
We need to hear from you!
Visit any of the participating agencies: Lamont County Family and Community Support Services (FCSS), Kalyna Family Resource Network - Lamont County (KFRN) or Community Adult Learning Council - Lamont County (CALC) to complete a paper copy of the survey.
Complete this survey online to help us understand your community's housing and service needs.  
It is open until March 31: https://www.surveymonkey.com/r/2GWFBZ2, or you can download and complete a PDF version.